MIDIEL Group
Leading manufacturer of mine hoisting machines, main ventilation fans and mobile hoisting tunneling equipment
This year 2023, the company (trademark) "MIDIEL" celebrates its 30th anniversary. After the opening of the European representative office in 2004 represented by Midiel AB (Sweden), the MIDIEL Group of Companies was established. It positions itself in the market as a system integrator of mine hoisting equipment. Also, the scope of activity of the MIDIEL Group includes equipment for sinking vertical shafts (mobile tunneling hoisting machines and tunneling winches), emergency rescue and emergency repair mobile machines and fans for the main ventilation of mines. MIDIEL Group has absorbed many years of experience in the design and production of this equipment by Ukrainian enterprises, as well as modern technologies of European manufacturers. The structure of the MIDIEL Group includes the following companies: Midiel ME LLC (Kharkov, Ukraine), Midiel AB (Gothenburg, Sweden), Midiel Balkani Ltd (Plovdiv, Bulgaria), Midiel Engineering AG (Switzerland), Midiel AB IS (Hong Kong).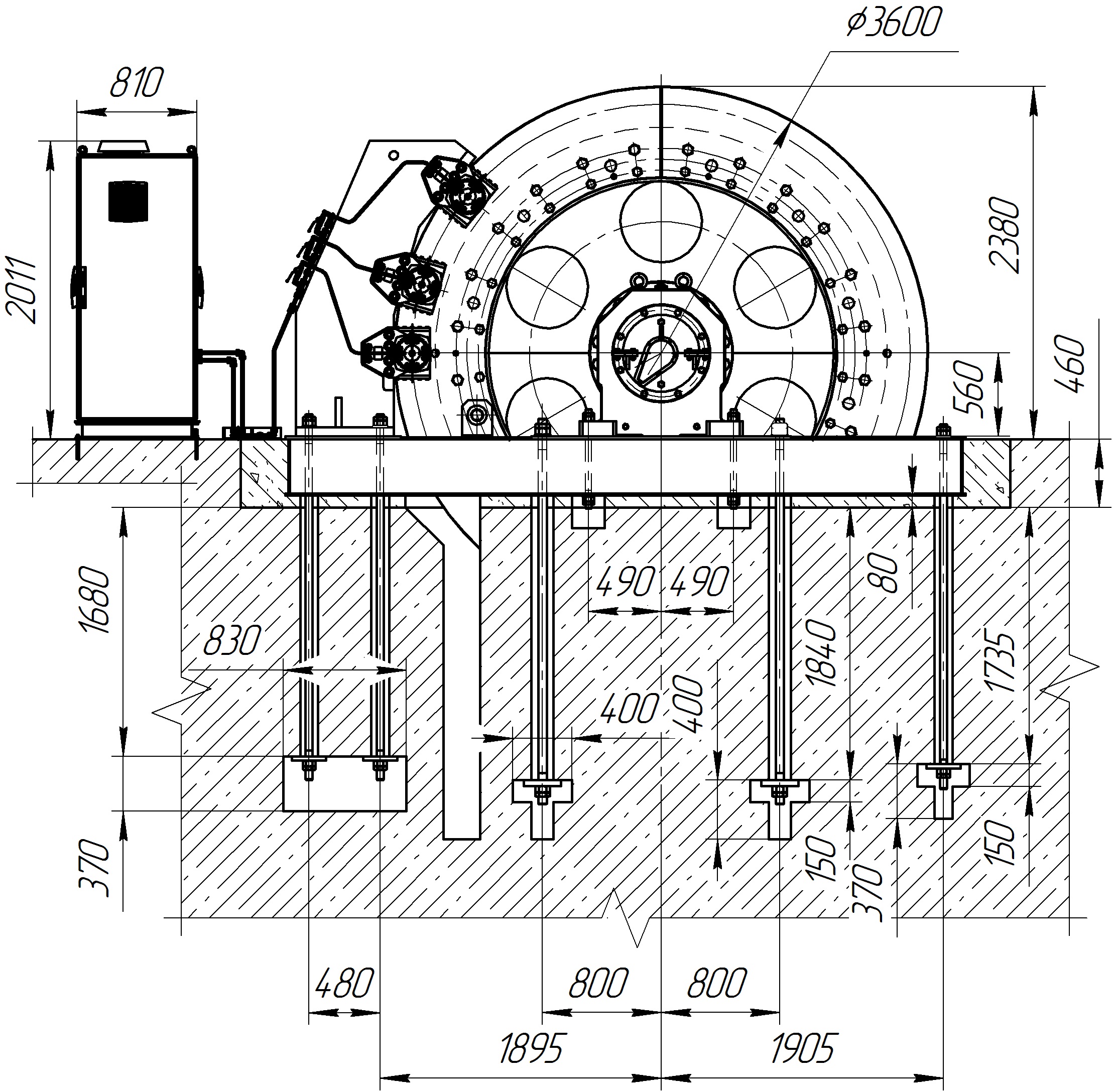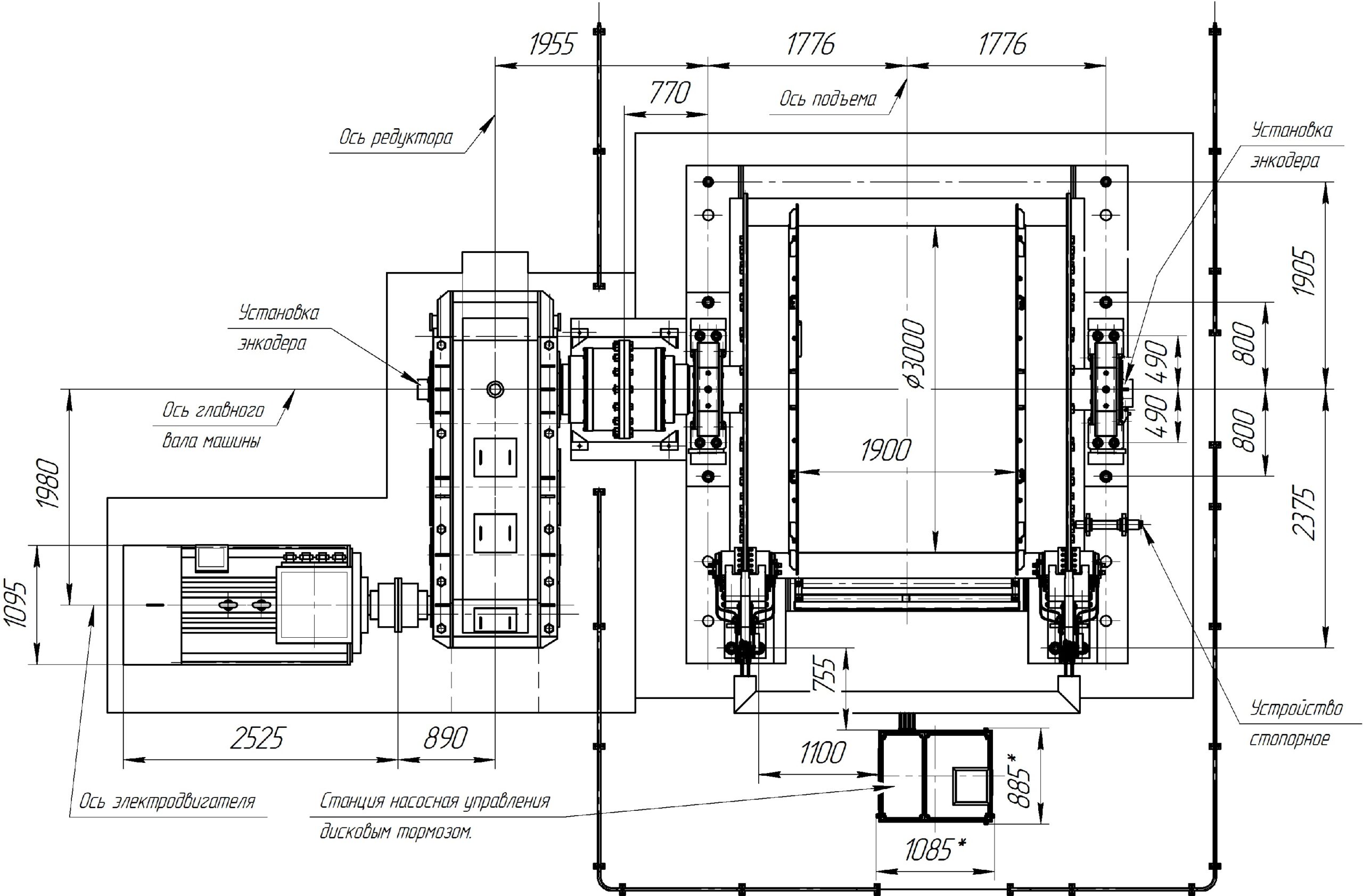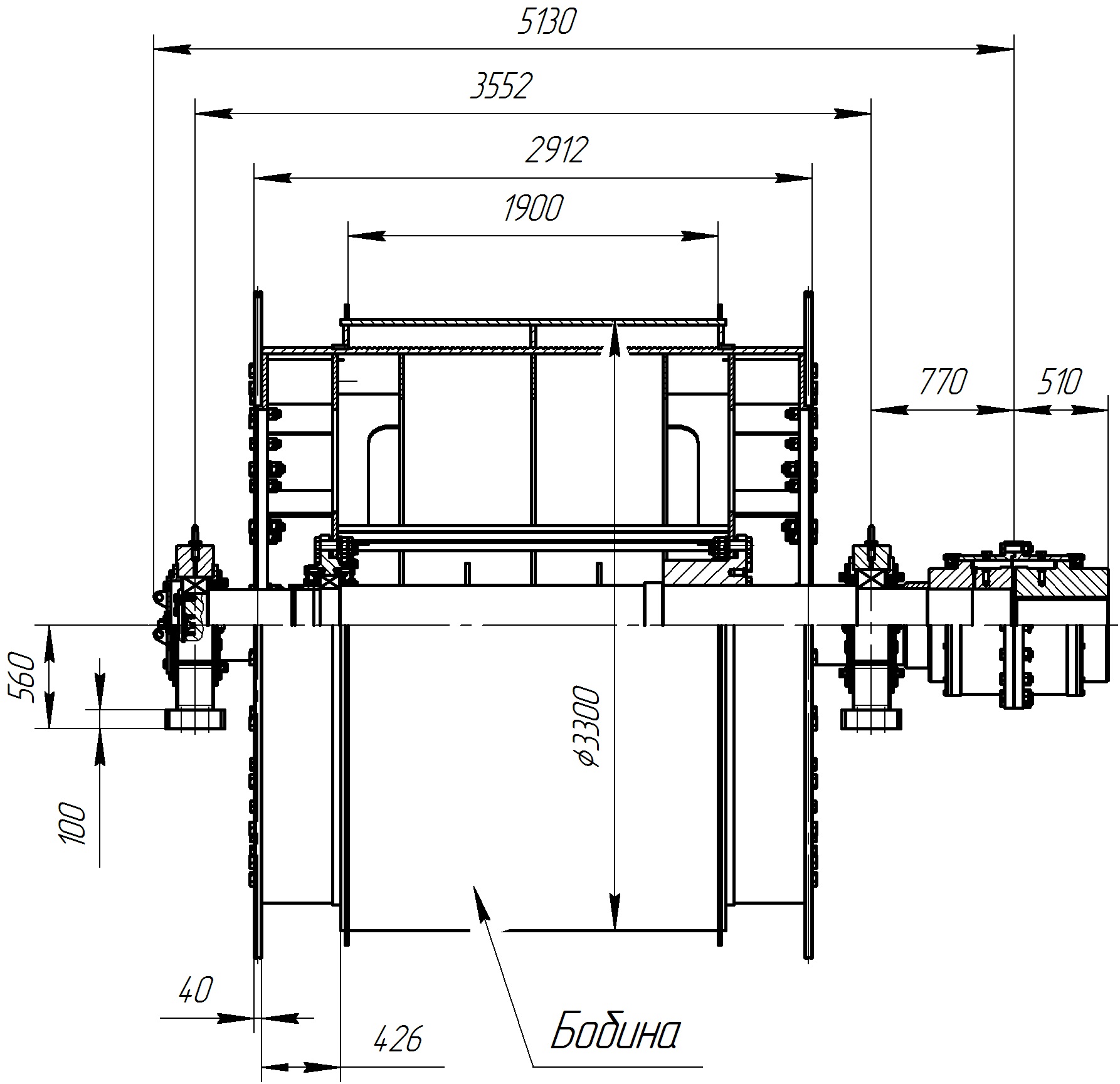 Stationary hoisting units
MIDIEL Group designs and supplies the following types of customized stationary hoisting machines:
1. Drum hoisting machines of ground and underground (explosion-proof) design:
single-drum, including split-drum with a drum diameter from 1.6 m to 6.3 m;
double-drum with a drum diameter from 3 m to 6.3 m.
2. Friction hoisting machines (multi-rope) for tower and ground location with pulley diameter from 2.1 m to 5 m.
READ MORE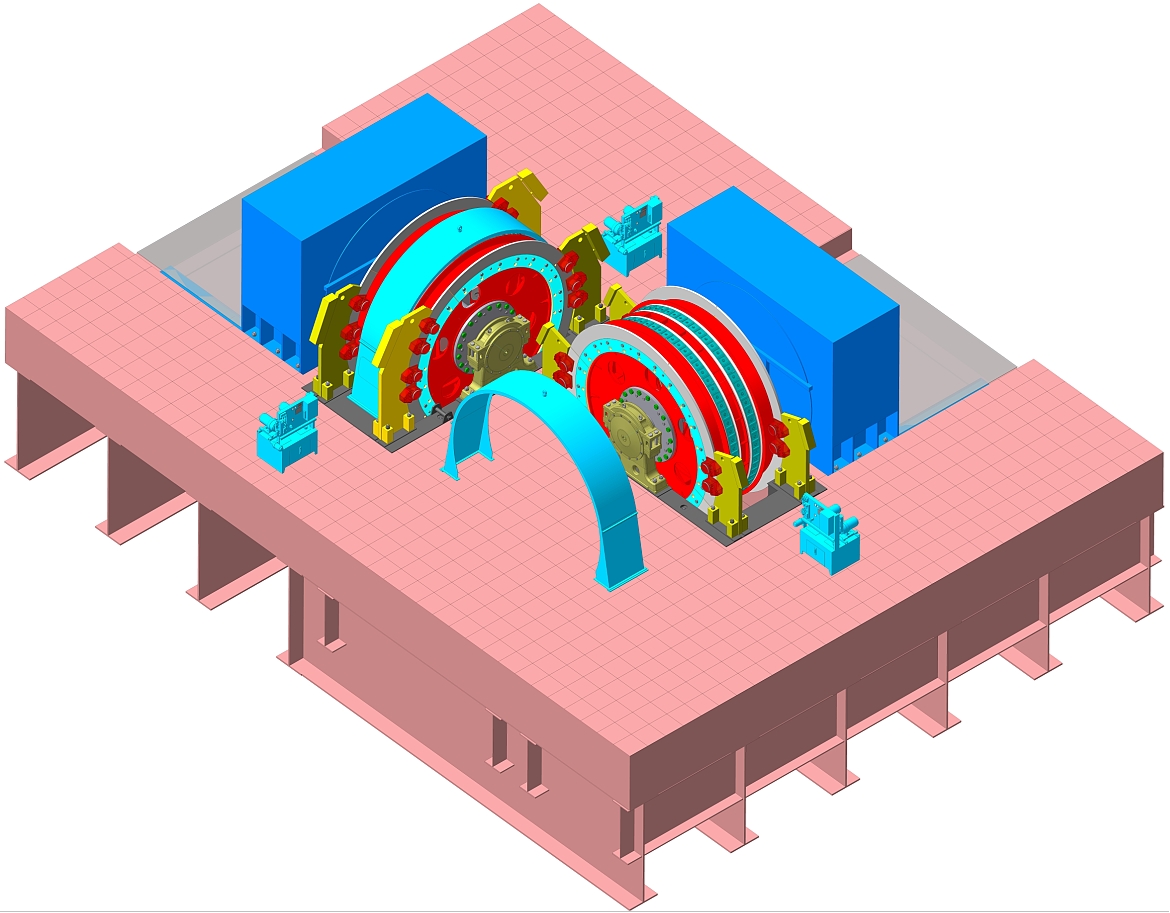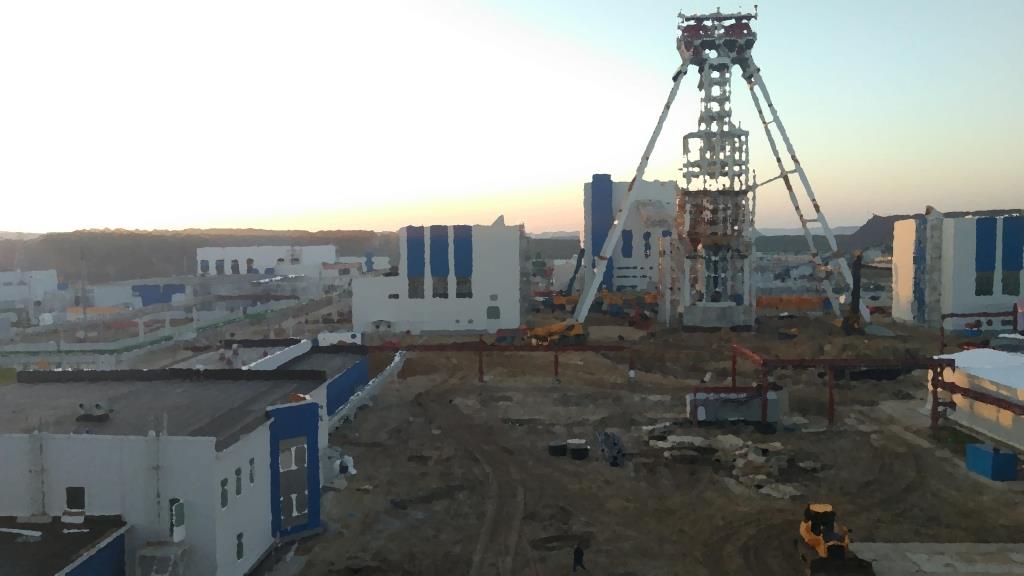 Equipment for sinking vertical shafts
Mobile tunneling machines are used as single-end hoisting units. They are generally designed for lifting and lowering people and cargo in buckets and cages when passing through vertical shafts. Sometimes they are used for lifting and lowering people and cargo during emergency, repair and inspection work in vertical shafts. Sinking winches are the main means for suspending, lowering and lifting sinking shelves, formwork, pumps, guide ropes, pipelines, cables and other sinking and mining equipment when sinking, deepening, reinforcing and repairing vertical shafts.
Main ventilation fans
The specialists of MIDIEL Group of Companies have developed a series of single-stage axial flow fans VO. Fans of this series are designed for main ventilation systems of mines and mines in the mining industry and can be used in ventilation systems of metallurgical, chemical and other industries. The standard size range of fans includes nonreversible fans of VO-18VK, VO-21-VK, VO-24VK, VO-30VK, VO-35VK, VO-40VK, VO-50VK types and reversible fans of the same standard sizes with impeller diameters from 1800 to 5000 mm.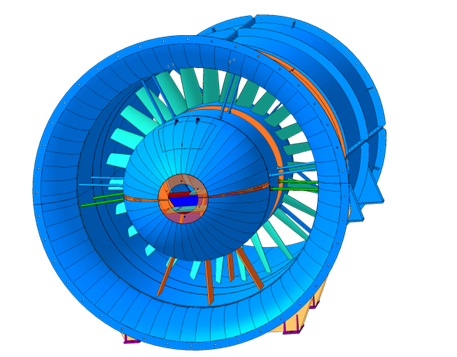 Technology for replacing large lifting machines
MIDIEL Group offers replacement of large lifting machines with minimal downtime
Emergency repair and lifting machine MPAR-63-1000D
For lifting and lowering people and cargo during emergency and repair work in vertical shafts, MIDIEL Group offers the MPAR-63-1000D emergency and repair hoisting machine
21, Cosmichna St., Kharkiv, 61072, Ukraine
Tel. +38(050) 328-39-59, +38(050) 347-56-16
e-mail: midiel@midiel.com